(KPOPLINE) – The only reason to explain why idols are so beautiful, surely thanks to genetics.
Even fans also amazed with the beauty of these idol's parents and love them more when they gave birth to such lovely and talented people. The network community has been overwhelmed with their great beauty like real celebrities.
Chanyeol (EXO)
Certainly, Chanyeol has inherited all the beauty of his mother. Chanyeol's mom is always radiant next to her son
Chanyeol's photos showing off the perfect beauty of his mother received many compliments from the netizens 
This picture proved the timeless beauty of Chanyeol's mother . Chanyeol's sister is also inherited her mother's femininity, now she is the spokesperson for YNT.
V (BTS)
A handsome boy with filial piety is always thinking about his family, V doesn't hesitate to show or tell about his family. V's mother is still very young and beautiful. Certainly V's eyes are inherited from his mother
His father's warm smile and mother's beautiful looks created the most handsome guy in the world.
Chaeyoung (TWICE)
Chaeyoung's mother looks very young next to her daughter
Chaeyoung's beautiful and feminine line inherited from her mother
Mina (TWICE)
Elegant and aristocratic, but still looking soft, the fan community must recognize Mina's beautiful looks from her mother.
Any parent in this life also wants to see their children grow up and succeed!
Somi
Somi's family is happy with such meals
The blend of Canadian and Korean blood brings a beautiful girl as Somi at present. The loving and caring acts between Somi and her father is as close as two friends. Somi's father is also her manager
Many fans of drama "Descendant of the Sun" also secretly idolized Somi's father with super-cool role in this drama
Nayeon (TWICE)
The special duet expresses Nayeon's affection for her mother and makes everyone feel moved. Not only beauty, but clear voice of Nayeon also inherited from her mother
The old photo of Nayeon's mother are spread widely by netizens. The beauty of Nayeon's mother is comparable to many other Korean goddesses.
Tzuyu (TWICE)
As the visual face of TWICE, Tzuyu's beauty is loved among Koreans and certainly thanks to her mother.
Fans are also looking forward to Tzuyu posting a lot of family photos to see the beauty of her mother.
Jungkook (BTS)
Many times Jungkook shared on TV that: His father is more handsome than him. If Jungkook's dad is a celebrity, surely he would own a lot of fans no less than his son.
The photo was spread by A.R.M.Ys where he walded with his mother, despite being over 40 years old, she still looks as young as a his friend
Source:kpopline
The most memorable quotes from our favorite K-dramas of 2017
It's finally time to reflect on the best K-dramas of 2017.
From the wittiest comedies to the most heartbreaking tragedies, these dramas blessed us with plenty of laughs, feels, and relatable moments throughout the year. In honor of the life lessons and inspiration that these dramas gave us, let's take a look back at some of the standout quotes that stuck with us from 2017!
"Goblin"
Aired on: tvN Air date: December 2, 2016 to January 21, 2017 (16 episodes) Starring: Kim Go Eun, Gong Yoo, Lee Dong Wook, Yoo In Na, Yook Sungjae
With their bromance and fish-out-of-water antics, the supernatural beings of "Goblin" gave us plenty to laugh at as they attempted to blend in as normal humans in the modern world. The drama is particularly effective in its quick transitions from these comedic scenes to poignant ones that pack a real emotional punch, reflecting on themes of life, death, and loss.
"Fight My Way"
Aired on: KBS Air date: May 22 to July 11, 2017 (16 episodes) Starring: Park Seo Joon, Kim Ji Won, Song Ha Yoon, Ahn Jae Hong
The four leads of "Fight My Way" had us cheering them on as they struggled to fulfill their dreams in the face of adversity. Their story is easy to connect with for those who have experienced the hardships of pursuing dreams in a world that can be unforgiving, and we can take inspiration from their refusal to give up on their goals or settle for an easier path.
"Save Me"
Aired on: OCN Air date: August 5 to September 24, 2017 (16 episodes) Starring: Woo Do Hwan, Seo Ye Ji, Taecyeon
A thrilling, bone-chilling drama about a woman trapped in a religious cult, "Save Me" will make you think deeply about the darker side of human psychology. In the face of some pretty dire situations, the characters must try admirably to remain strong, as Han Sang Hwan (Taecyeon) and Suk Dong Cheol (Woo Do Hwan) remind each other throughout:
"The Best Hit"
Aired on: KBS2 Air date: June 2 to July 22, 2017 (32 episodes of 35 mins each) Starring: Yoon Shi Yoon, Lee Se Young, Kim Min Jae, Cha Tae Hyun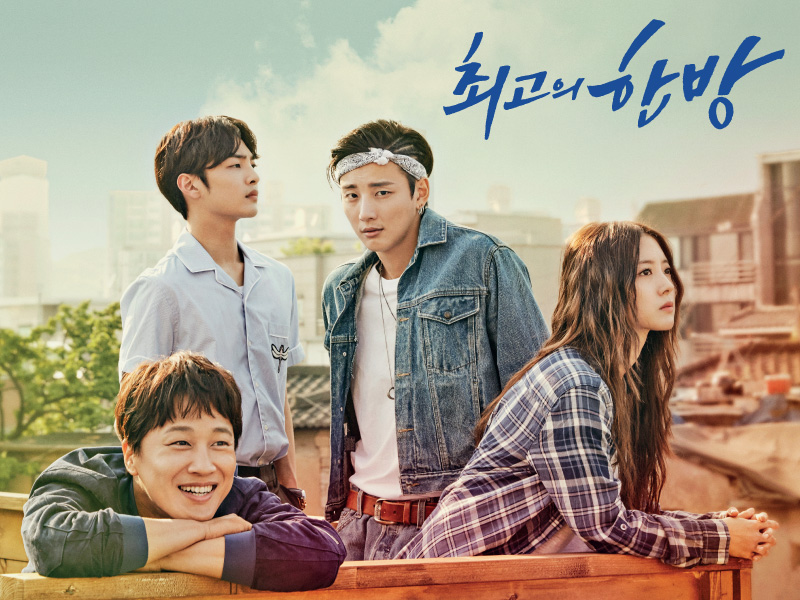 When a '90s K-pop idol (Yoon Shi Yoon) is transported into the future, he struggles hilariously to adjust to his new life in 2017. A refreshing and funny watch, "The Best Hit" is full of relatable and introspective moments that will make you think, but are always quickly followed up with comedic elements.
"Because This Is My First Life"
Aired on: tvN Air date: October 9 to November 28, 2017 (16 episodes) Starring: Jung So Min, Lee Min Ki
Navigating careers and relationships as a young adult is confusing and difficult, and the characters of "Because This Is My First Life" endeared themselves to viewers as they made their way through this tough phase of life. The drama is both relatable and reassuring, offering us a reminder that it's okay in life to experiment, mess up, and be uncertain sometimes. Because after all:
"Tunnel"
Aired on: OCN Air date: March 25 to May 21, 2017 (16 episodes) Starring: Choi Jin Hyuk, Yoon Hyun Min, Lee Yoo Young
A crime drama with a time-travel twist, "Tunnel" is about a violent crimes detective (Choi Jin Hyuk) from the '80s who chases a serial killer through a tunnel and finds himself, along with the killer, in the year 2017. Complete with lighthearted banter, suspenseful mystery, and contemplative moments, "Tunnel" has a little something for everyone!
"Age of Youth 2"
Aired on: JTBC Air date: August 24 to October 7, 2017 (14 episodes) Starring: Han Ye Ri, Han Seung Yeon, Park Eun Bin, Ji Woo, Choi Ara
It's easy to identify with the characters of "Age of Youth 2," giving the drama a uniquely down-to-earth vibe. This drama is not afraid to get real as it follows five girls navigating through the ups and downs of their 20s, and is a reflective and heartwarming testament to the value of friendship when life gets tough.
"Father Is Strange"
Aired on: KBS Air date: March 4 to August 27, 2017 (52 episodes) Starring: Lee Yoo Ri, Ryu Soo Young, Lee Joon, Jung So Min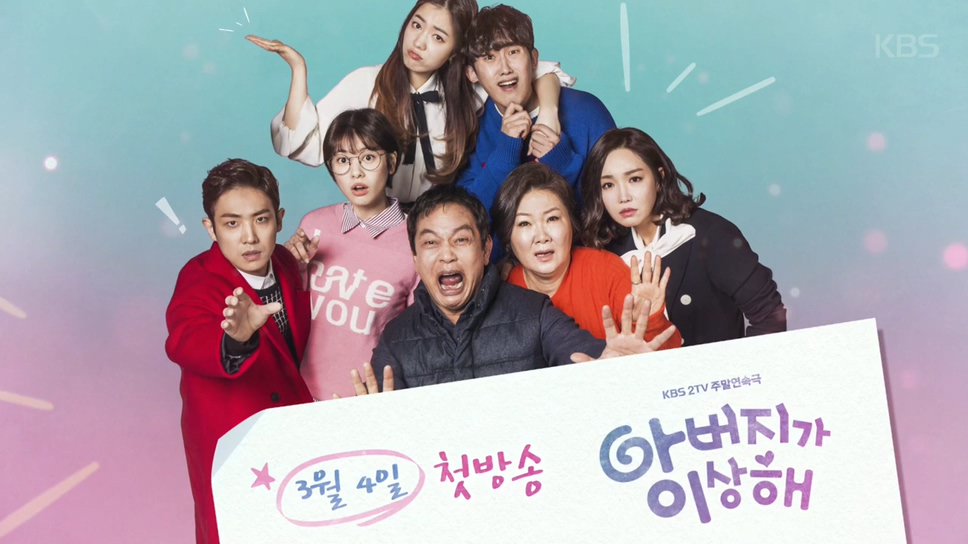 It takes a special drama to capture viewers' hearts for 52 episodes, but "Father Is Strange" managed to do just that. Focused on a family that lives on the outskirts of Seoul, the drama is charmingly familiar and relatable — but with a twist, when a young idol shows up and informs them that he is a son of the family.
"Strong Woman Do Bong Soon"
Aired on: JTBC Air date: February 24 to April 16, 2017 (16 episodes) Starring: Park Bo Young, Park Hyung Sik, Ji Soo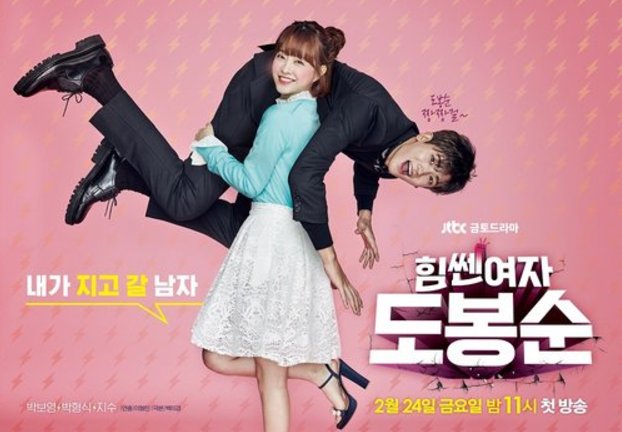 "Strong Woman Do Bong Soon" was a hit not only for its unique female lead and laugh-out-loud comedy, but also for the refreshingly sweet relationship between Do Bong Soon (Park Bo Young) and Ahn Min Hyuk (Park Hyung Sik). Their teasing and bickering gave way to a deeply affectionate romance as the drama unfolded, touching viewers with their mutual respect and devotion.
"Queen For 7 Days"
Aired on: KBS Air date: May 31 to August 3, 2017 (20 episodes) Starring: Park Min Young, Yeon Woo Jin, Lee Dong Gun
Poignant and emotional, "Queen For 7 Days" follows the tragic romance between Lee Yeok (Yeon Woo Jin) and Shin Chae Kyung (Park Min Young) as they navigate palace politics in the Joseon dynasty. The pair gave us plenty of lessons in life and love as we laughed and cried with them, watching their relationship grow.
"Circle"
Aired on: tvN Air date: May 22 to June 27, 2017 (12 episodes) Starring: Yeo Jin Goo, Kim Kang Woo, Gong Seung Yeon, An Woo Yeon
One of the more unusual K-dramas of the year, "Circle" is a fast-paced sci-fi show with an intricate plot and creatively imaginative drama world. With multiple time lines, a South Korea that is split into two worlds, aliens, and more, this is a drama that will bend your mind and keep you on the edge of your seat.
"While You Were Sleeping"
Aired on: SBS Air date: September 27 to November 16, 2017 (32 episodes, 35 mins each) Starring: Suzy, Lee Jong Suk, Lee Sang Yeob, Jung Hae In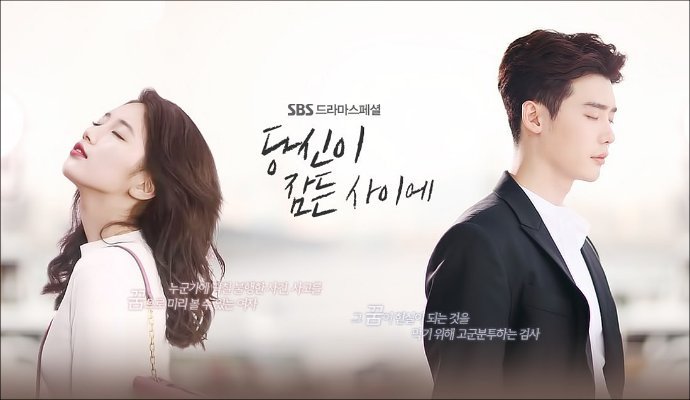 Three strangers with the power to see the future in their dreams team up to try to stop bad events from happening, forming an adorable friendship that we couldn't get enough of in 2017. "While You Were Sleeping" gives viewers plenty of action and suspense, but it also does a superb job of developing its many characters, endearing them all to us as they deal with their personal struggles to pass through tough times to happier days.
"Suspicious Partner"
Aired on: SBS Air date: May 10 to July 13, 2017 (40 episodes, 30 mins each) Starring: Nam Ji Hyun, Ji Chang Wook, Choi Tae Joon, Nara
A prosecutor drama with a lighthearted feel, "Suspicious Partner" is full of entertainingly witty dialogue and charismatic characters. Despite their obvious chemistry, the main pair struggles to get their timing right in romance, with Noh Ji Wook (Ji Chang Wook) beginning to realize his feelings for Eun Bong Hee (Nam Ji Hyun) just as she has gotten over hers for him.
"Chicago Typewriter"
Aired on: tvN Air date: April 7 to June 3, 2017 (16 episodes) Starring: Yoo Ah In, Im Soo Jung, Go Kyung Pyo
The past comes back to life in "Chicago Typewriter," when the characters' present lives become increasingly influenced by their previous incarnations as rebels during the 1930s Japanese occupation of Korea. A well-arced drama that is loaded with intrigue and suspense, "Chicago Typewriter" effortlessly weaves these two timelines together, allowing us to watch the characters grow into themselves in the present as they confront the traumas of their past lives.
"Chief Kim"
Aired on: KBS Air date: January 25 to March 30, 2017 (20 episodes) Starring: Namgoong Min, Nam Sang Mi, Jung Hye Sung
"Chief Kim" gave us all the corporate comedy we could have hoped for in 2017, with outlandish situations and wacky characters that made for a deliciously outrageous drama. Complete with anti-heroes and corrupt corporations, the characters dance around the line between right and wrong to make for a refreshing and unique watch.
Source: Soompi
YG family's sitcom-variety show 'YG Electronics' confirmed to air on 'Netflix'
Remember some of the hilarious trailers we saw of YG Family's new sitcom-variety show, 'YG Electronics'?
The sitcom-variety show has finally confirmed its broadcast platform, and it's none other than 'Netflix'. The show will feature appearances by the entire YG Family, headlined by Big Bang's Seungri, Yoo Byung Jae, Sechskies's Lee Jae Jin, and more.
'YG Electronics' will jump between the sitcom genre and the variety genre, telling the story of Seungri, who dreams of becoming the #1 artist and power in YG. However, one day, he becomes assigned to the company's data analysis/planning team, where he must attempt to rescue YG from a downfall. It will consist of 8 episodes.
The broadcast date has yet to be announced, so stay tuned for more information and make sure to catch the interesting story behind 'YG Electronics', also featuring artists like WINNER, iKON, Jinusean, Black Pink, and more.
Source: All Kpop