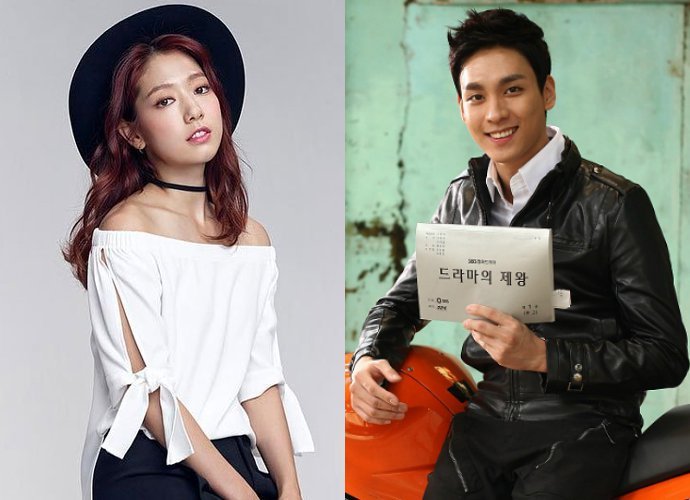 The 'Doctors' actress' agency initially denied the latest dating reports, but finally admits the two have been dating since last year after their dating pictures were released.
Park Shin Hye and Choi Tae Joon can no longer dodge those dating rumors. The two stars' agencies have confirmed that they're in a relationship after photos of the 28-year-old actress and the 26-year-old actor on recent dates surfaced.
Shin Hye's agency S.A.L.T Entertainment initially said, "It's not true that Park Shin Hye and Choi Tae Joon are dating. They are just close friends." Dispatch later released photos of the pair on a public date in August 2017 which reportedly was in their parents' knowledge.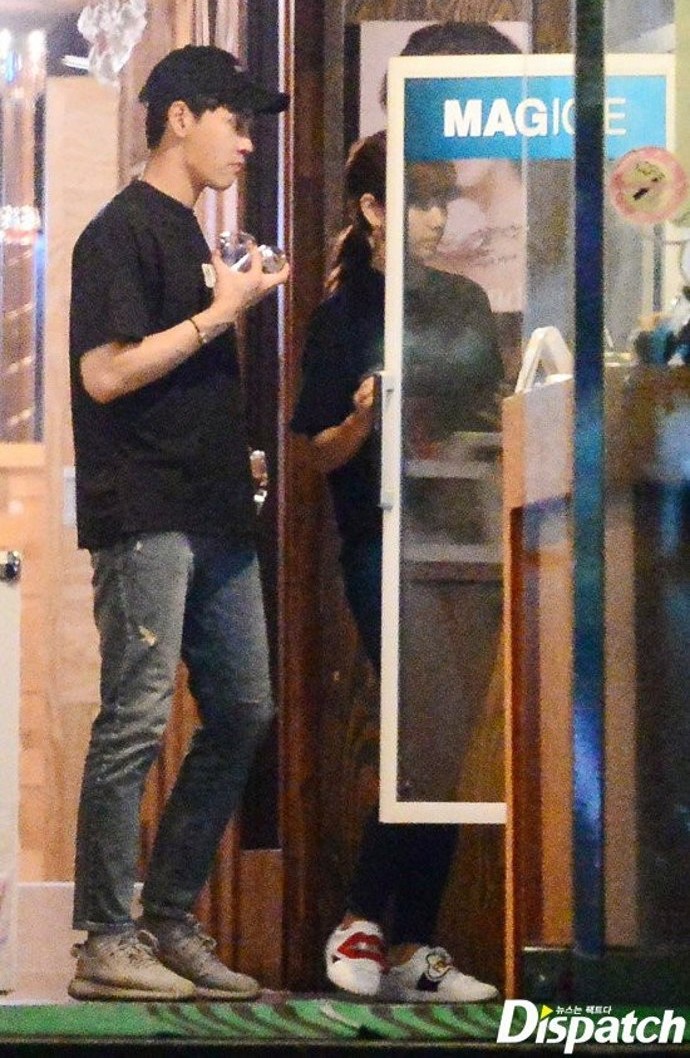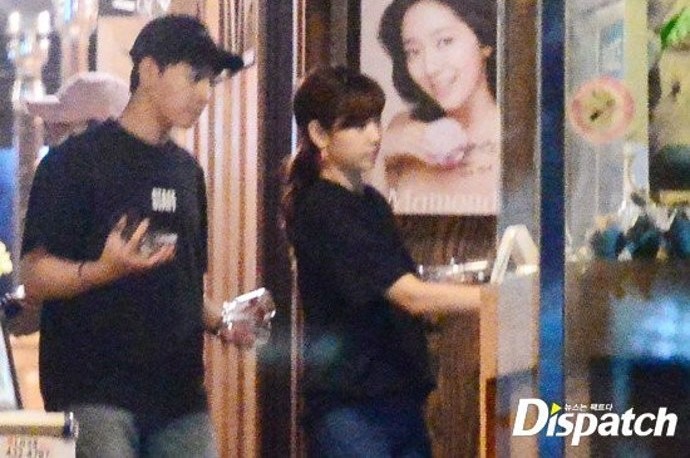 In some pictures, Shin Hye and Tae Joon were seen at a restaurant owned by Shin Hye's parents in Seoul's Gangdong-gu. One insider said, "The two are an official couple that friends, family and close acquaintances already know about."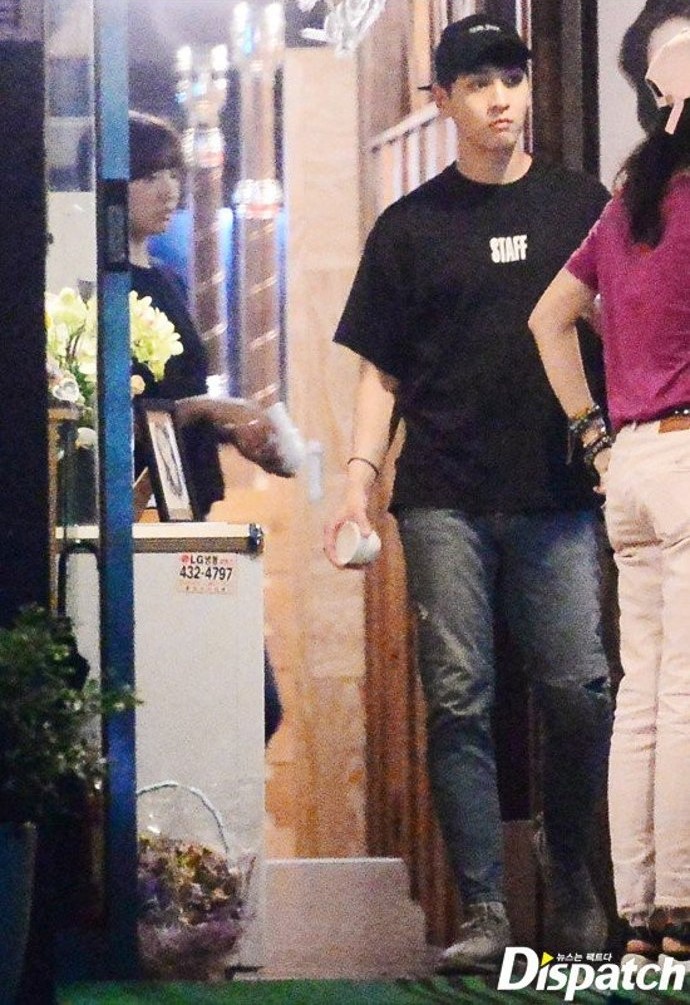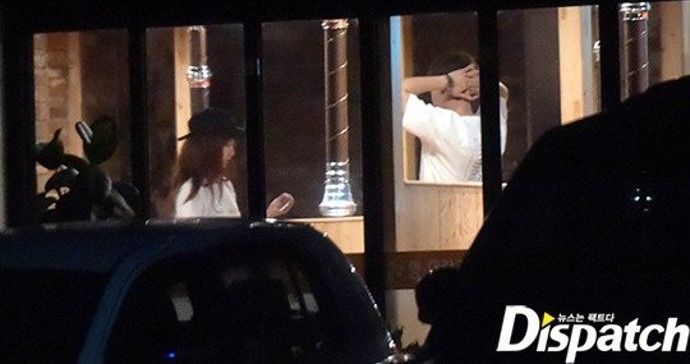 Following the release of the said pics, the actors' agencies admit that they're indeed dating since last year. Shin Hye's label says, "Park Shin Hye and Choi Tae Joon have been close friends, but started seeing each other near the end of last year. They give strength to each other. Please look fondly on the couple who've started to date recently." Tae Joon's label adds, "We checked on the dating rumors, and they've been dating since the end of last year."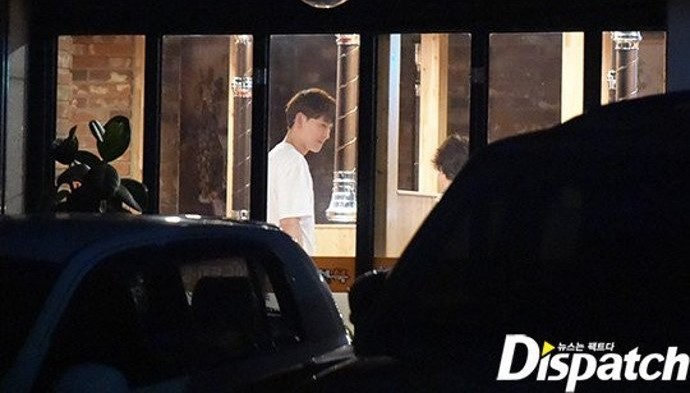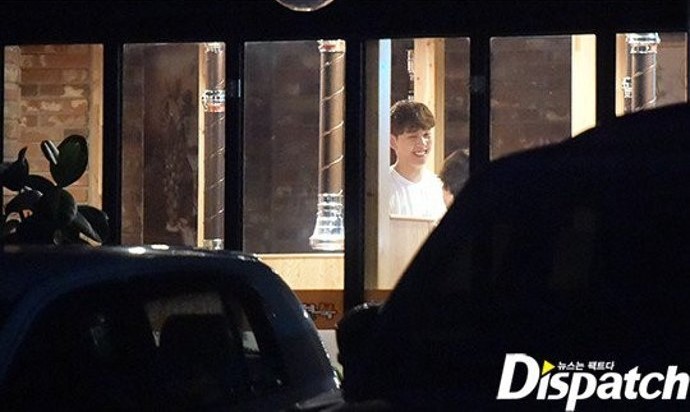 Both Shin Hye and Tae Joon are Chung Ang University graduates and they developed a close relationship after debuting as actors. Their dating reports first emerged last year after the two were spotted going on a vacation together with their friends in April and visited a national park together in May. However, their agencies denied the rumors at the time.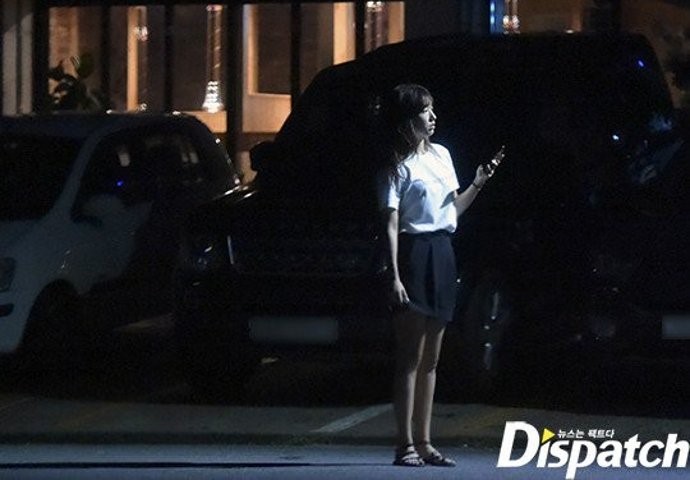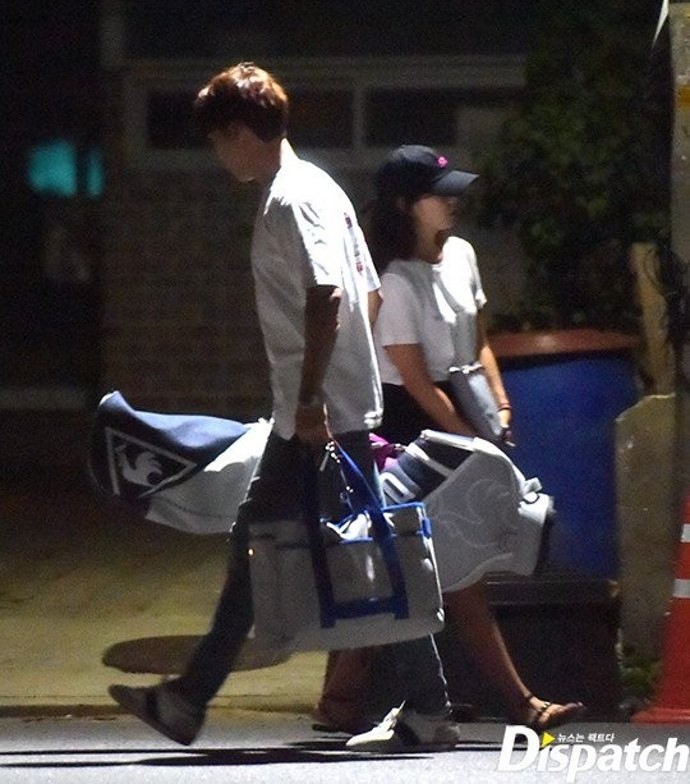 A source recently dished, "They couldn't confirm the dating rumors at the time because of their individual situations, but they have been dating since then. They're a fond couple who learn to treasure each other more with each day."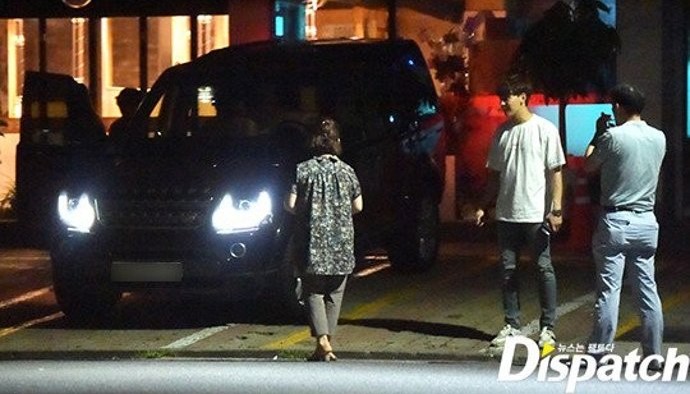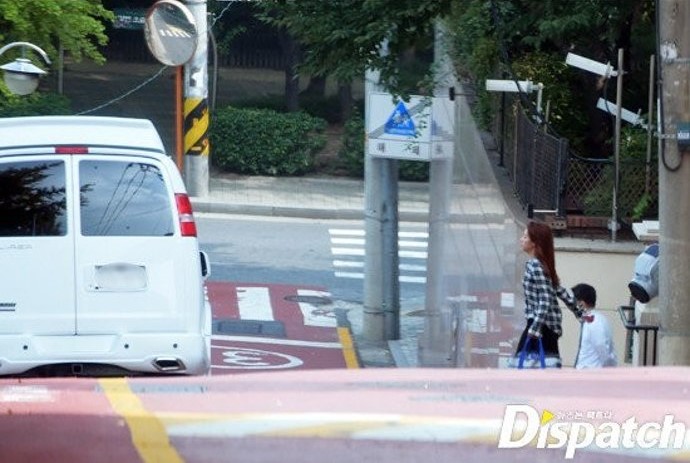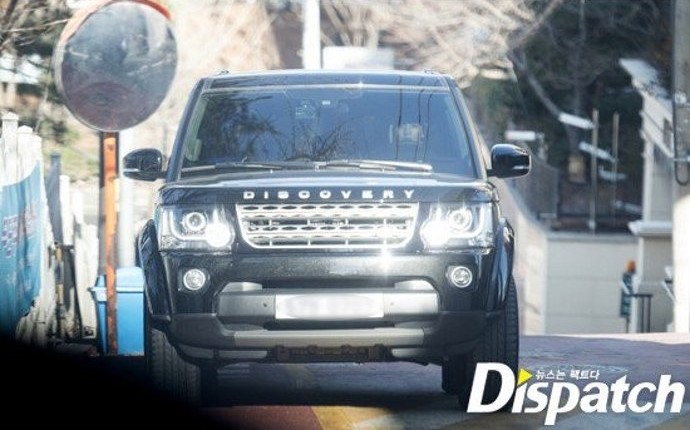 Source: aceshowbiz.com
New generation Goddesses are compared with their sunbaes, WHO IS PRETTIER?
Thanhng, 07-03-2018
Son Ye Jin, Kim Tae Hee and Jun Ji Hyun are all beautiful and talented actresses. What about their hoobaes?
Son Ye Jin and Suzy
Two generations of "the national first loves"
Before Suzy, the title of "the nation's first love belonged to Son Ye Jin. The actress is famous for her pure and sweet beauty in A classic (2003) and A Moment to Remember (2004) movies.
Son Ye Jin is 10 years older than Suzy but she still has that gorgeous look. After debut, Suzy also impressed the viewers with a number of dramas like Dream High, Uncontrollably Fond, While you're sleeping.
About Son Ye Jin, she is still beautiful at the age of 36. She never disappointed the viewers with her acting talent. Some of her famous dramas are The last Prince, Summer Scent…
Ji Yeon (T-ara) and Kim Tae Hee
Ji Yeon is called as "little Kim Tae Hee" because she looks so much like actress Kim Tae Hee.
Before T-ara's scandal in July, 2012, Ji Yeon was considered as one of the goddesses in Korea thanks to her small and pretty face. She also appeared on a lot of dramas like Dream High2, My runaway, including two horror movies Soul and Death Bell 2.
At the moment, she doesn't have any plans to return to small screen but focusing on promotion activities with T-ara.
Kim Tae Hee from the past has always been on the list of beauties in Korea. From an ostracized role in Stairway to Heaven to a student in Harvard's Love Story, viewers had to admit: "Kim Tae Hee is so beautiful!"However, her acting skill still receives a lot of negative comments.
Kim Tae Hee is having a happy time with her husband Bi (Rain).
Kim Do Yeon and Jun Ji Hyun
Kim Do Yeon is a new name to viewers. She took part in Produce 101 and debuted with I.O.I. Thanks to mischievous appearance, she is called as "Little Jun Ji Hyun".
With a perfect height and nice fashion gout, she often appears on magazines as models cover. For acting, she just starred in a short web drama with Kang Tae Oh.
Jun Ji Hyun has always been a promosing actress since the 2000s. Time doesn't make Jun Ji Hyun get older, but helps her prove acting talents. Assassination and The Thieves movies were become hit and sold out of tickets at the cinemas.While her dramas You came from the star and the legend of the blue sea received supports from fans throughout Asia.
Jun Ji Hyun in a scene of Assassination.
Needless to say much, these male idols are voted as the best stars in the Kpop scene!
LinhLuong, 07-03-2018
They are not only handsome, but also has the gfeat ability to sing which is already regconized by the public.
Kpop music does not lack the "beautiful males", but not many of them own great singing talent which is recognized by public. These idols that are both handsome and own good voice, are always beloved and have many opportunities to develop in the Korean music industry. Recently, a post related to this topic has attracted a lot of interest from the web community on Pann. In the post, the writer listed the list of male idols own perfect talent and beauty.
Jonghyun (SHINee)'s beauty was picked up by SM. Besides, he is also considered one of the male idols who own Kpop's best vocal voice
Ken is the most handsome member of VIXX. His beauty is different and outstanding between Kpop idols today. His voice is highly appreciated by the experts. His innate talent has helped him get more opportunities to appear in the musical field.
Jaejoong (JYJ) has been voted the most handsome Asian man. Not only owning a smooth voice, but also Jaejoong  proved his ability to compose through many different songs.
Sandeul (B1A4) owns a cute face makes fangirls' heart melt. His singing talent has been widely known since joining the program "Immortal Songs 2". Many viewers have had to change their minds about the idols' voices after enjoying Sandeul's emotional singing.
Yoseob (B2ST) owns impressive beauty from the first encounter. He has never been absent from the rankings of Kpop idols. Experts appreciate that Yoseob has a high and very inspirational vocal voice.
Changmin (DBSK) possesses sweet smile and perfect face. Besides, he also possesses a smooth vocal and reaches the standard vocal technique
Woohyun (Infinite) has a powerful vocal. In additions, he also knows how to express emotions through the song. Woohyun's appearance is also highly appreciated. Many people believe that he possesses the same beauty as L.
Baekhyun (EXO) is the charming prince of Kpop music community. His face attracted both men and women. Besides, Baekhyun's beautiful voice was praised by the press and Kpop fans
On the show "King of Mask Singer", Sungjae (BTOB) received a lot of praise thanks to the warm and emotional voice. His face and smile are also popular with fans of all ages
LinhLuong/trithuctre
When Kpop idols show off their double chins, who looks best?
Thanhng, 07-03-2018
If you think that your favorite idol always looks perfect, so you are wrong.
Let's check out some of hilarious moments when Kpop idols show their double chins in front of the public.
Daniel was trying to make heart shape. Luckily his double chin was covered by the collar.
The hottest photo on social networks at the moment. Daniel and his double chin
With a lovely and round face, every time IU laughes, she will show off her double chin
However, she still win fans' hearts with her innocent personality.
Sungjae intended to show off his double chin to friends
Changsub is funny too with this trend
It seems like BTOB boys really like to show off their double chins to fans
Looking at Wheein's photo, many fans wondered: who is she?
With her sense of humour, Hani sometimes is willing to make fun of herself.
Where is your sexiness, Hani?
Looking cool on stage, but in daily life, Zico looks funny too.
Lee Hong Ki knows how to make fans laugh with this photo
"The nation's first love' sometimes has double chin too when she laughes out loud.
But she still rocks this too
Skinny girl like YoonA can have double chin too.
Taeyeon also amazed fans with her double chin
Yerin showed the importance of choosing the right angle to take selfies
Joy was doing aegyo but it turned out a funny photo with her double chin
Source:kpopline