(KPOPLINE) – Although idols have done this in front of fans for so many times, they still go "crazy" everytime they see it again.
Fans always watch closely to know these cute habits of their idols. In most cases, idols will become closer and more sociable. Licking lips is one of habit of idols that fans always love. Even it is an unintentional habit, it is still enough to make fans "sob".
Besides habit of biting fingernail, licking lips movement of Baekhyun (EXO) is so attractive on stage.
Taeyeon has a habit of thrusting out her tongue, licking her lips when she meets an unexpected situation. Many people praise that her tongue looks pretty cute.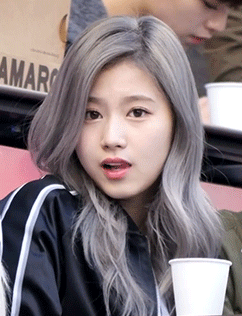 Licking lips movement was recorded at stadium that brought Sanya (TWICE) into many fanboys' hearts!
L (INFINITE) is famous for his perfect face whether in any angle. And licking lips habit before singing is enough to make fans and even non-fans fall hard for him.
"Cosmic star" Kim Heechul (Super Junior), one of the male idol who owns the sexiest lips licking habit in Kpop world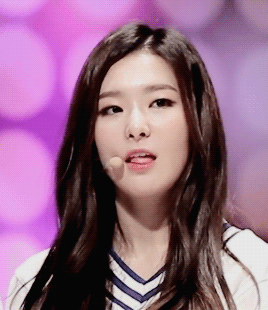 This is a cute habit of Seulgi (Red Velvet). Fans also have a collection of gif of her from lovely to sexy moments.
Suzy possessed a dozen expressions when she licks her lips or show her toungue. It is quite dificult for her to quit this habit even when on television.
Jaejoong (JYJ) also likes licking lips. Looking at this photo, it is quite understandable why he is still unbeatable when it comes to visuals in Kpop.
V (BTS) often has a variety of expressions. Even when licking lips, he is very sexy and then he also does not forget to make an 'ugly' face.
Big-name stars return to TV via new dramas in 2018
Surging into 2018, dramas featuring returning stars and rising rookies are coming to light up viewers' lives.
Singer and actress IU will be the leading actress of upcoming tvN drama "My Ajeossi." Lee Sun-kyun will be IU's "ajeossi," meaning middle aged man in Korea. The two will play a couple with a 20-year age-gap, that learns to heal each other's old wounds. The drama will air in the first half of 2018 and Nara of K-pop act Hello Venus will be joining the cast.Surging into 2018, dramas featuring returning stars and rising rookies are coming to light up viewers' lives.
Jang Dong-gun is looking forward to returning to the small screen through "Suits," a remake of the popular US drama series. Playing the role of a successful lawyer, played by Harvey Spector in the US series, Jang is to be joined by emerging star Park Hyung-sik. Set to air in the first half of the year on KBS2, the drama aims to continue the current courtroom drama trend.
Seo Kang-joon will be a robot with artificial intelligence who falls in love with a human being, in a pre-produced sci-fi drama "Are You Human, Too?" on KBS2. As the robot is the stand-in for the son of a wealthy family who is in a coma, Seo plays the role of both the robot and the son.
Lee Byung-hun is to star alongside rising actress Kim Tae-ri in tvN's "Mister Sunshine," which will air in the summer. He is to play a man who travels to America in the 1870s and returns to Joseon as a US soldier. Writer Kim Eun-sook and director Lee Eung-bok, who have proven their teamwork through "Descendants of the Sun" and "The Goblin," will pair up for the star-studded series.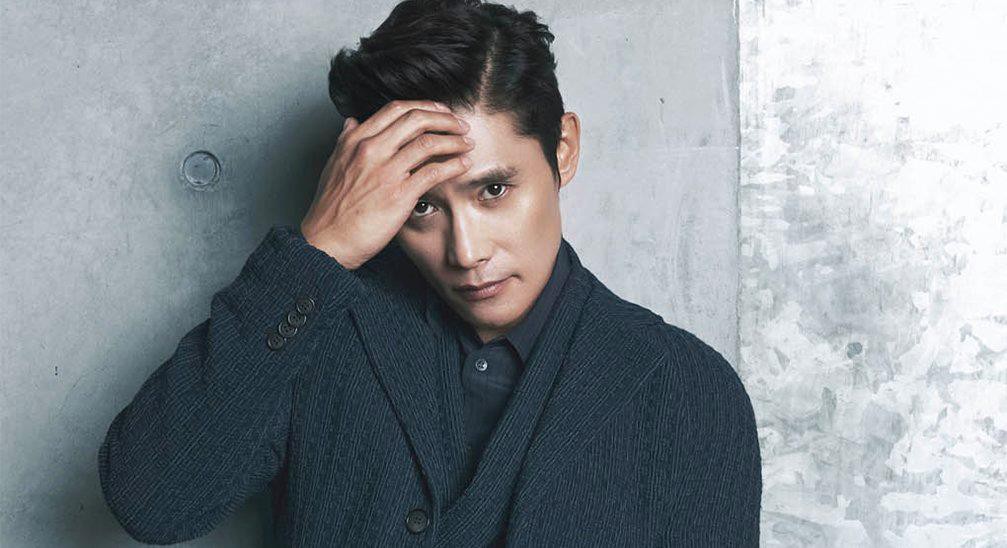 Red Velvet's Joy and Woo Do-han have been confirmed as the leads of MBC's "Great Temptation," set to air in the first half of the year. In the drama, Woo will try to seduce Joy, who doesn't believe in love. The storyline is based on the French novel "Dangerous Liaisons."
International star Bae Doo-na, who has established a firm position in Hollywood, will star in local drama "Kingdom," set for release through Netflix in the latter half of the year. The global steaming service's first original Korean drama, the eight-episode series will revolve around an epic story of Josen-era zombies.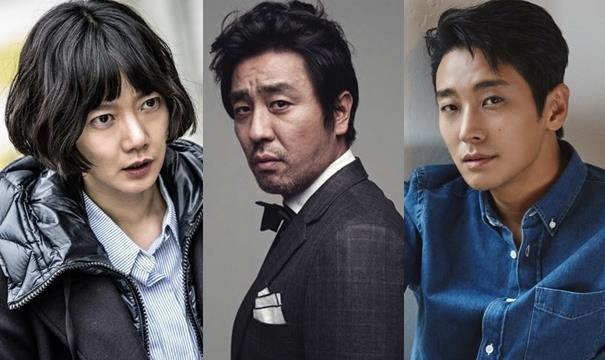 Source: Korea Herald
Top 4 'legendary' villainesses on K-dramas: Where are they now?
They were once really 'hated' by fans because of their negative characters.
Kim So Yeon
Kim So Yeon is an actress which is considered "born to be a baddie" because of her sharp and cold face. At the age of 14, despite the opposition of family, Kim So Yeon enrolled Miss Binggrae and won the champion – this is also an opportunity for her filming career.
In 2000, Kim So Yeon faced a lot of anti-fans because of her villain Huh Young Mi in 
All About Eve
 in collaboration with Chae Rim. At that time, Chae Rim was very loved but So Yeon was hated because of her successful 'evil' character.
After that Kim So Yeon decided to cut her hair to become Iris (Iris) – starring Lee Byung Hun, Kim Tae Hee. This drama has gained a huge success and brought her an award from People's Choice Awards of KBS. Then Kim So Yeon changed into a young and sweet girl image in Prosecutor Princess, Falling for Innocence and received many compliments.
Now, Kim So Yeon has a happy life with actor Lee Sang Woo after wedding on June 9th, 2017.
Kim Tae Hee
Before becoming a pearl of entertainment industry, Kim Tae Hee was hated for her bad character Han Yoo Ri in Stairway to Heaven. In order to get the male lead'a heart, she used all tricks to harm the female lead. This is the first villainess role of Kim Tae Hee but it was successful beyond expectations.
After that, Kim Tae Hee continues to impress with her lead role in Love Story in Harvard. After this drama, people do not hate Kim Tae Hee anymore.
She is so beautiful and well-educated, but her acting skills have always been "discussed". UntilYong Pal (2015), Kim Tae Hee showed off excellently and was highly praised.
In early 2017, Kim Tae Hee officially got marriage with singer – actor Bi (Rain) after 4 years dating. They welcomed their first daughter in October. This couple is always praised by the Korean press.
Kim Hye Soo
Kim Hye Soo has been portrayed as "Empress Wu Zetian" of China because her character as Jang Hee Bin in Jang Ok Jung. Jang Hee Bin is a beautiful and powerful woman but she is regardless on any tricks to maintain the unique position in harem. Having played negative character but Kim Hye Soo's acting ability conquered audiences completely.
Until now, most of Kim Hye Soo's films have a unique personality: sharp and strong. Whether as evil or good, Kim Hye Soo always conveys fully inner of character to audiences. Famous projects of Kim Hye Soo can include: Signal, The Thieves, Tazza: The High Rollers …
In  A Special Lady, which has just launched in 2017, Kim Hye Soo transformed into a lady full of personality. The movie is about a mother Hyun Jung who is a notorious gangster, after giving birth in prison, Hyun Jung decided to stop all of her 'gang"s work. Unbelievably, this child became the target of mafia. This movie brought $ 1.7 million in revenue and helped Kim Hye Soo become a powerful name of Korean box office.
Yoo In Young
Not long ago, actress Yoo In Young made fans excited because of her 'immortal' beauty. She is even younger than the time when she played the negative character Han Yoo Ra in You Came From The Stars.
Although only appearing in four episodes of You Came From The Stars, Han Yoo Ra is an important element of the plot. Yoo Ra is the rival of Chun Song Yi. Therefore, when she died, Chun Song Yi was accused of making Yoo Ra suicide. From here, Song Yi's career was downhill.
After success of "You Came From The Stars" , Yoo In Young appeared as a negative character Choi Mi Yeon in Mask. At the beginning of Mask, audiences hate Choi Mi Yeon a lot but in the end, they really loved her because of her sacrifice for love.
By the end of 2016, Yoo In Young returned to her gentle image as Oh Soo Jin in Oh My Venus with Shin Min Ah and So Ji Sub.
Source:kpopline