(KPOPLINE) – Sometimes, anti fans disturb Kpop idols by beaming red lasers during their performances
Being an idol, means that you have to face with many anti fans. Bad things that are beyond the control can leave the idols vulnerable. These haters always make true fans and the public feel angry about their dirty tricks. The evidence is that many idols have been suffered from anti-fans attack of pointing lasers in idols' eyes. Many people criticize this "joke" because the laser can cause some damage the eye cells, leading to temporary or severe blindness.
T-Ara
At a fanmeeting, Jiyeon (T-ara) looked puzzled because of lasers pointer from the audiences. Though she tried to avoid it but the laser beamer still pointed directly into her eyes.
It seemed like Jiyeon already knew it was from an anti-fan, so she immediately showed her attitude and pointed her hand to that person.
Seventeen
Anti-fans attacked SEVENTEEN members by shooting lasers during their performance on a music show.
They still had to smile and continued their performance. 
Blackpink
Jisoo (Blackpink) was also a victim of this dirty joke. It happened when Blackpink was filming for a weekly music show – where only the official fans can come in to.
Lasers pointed straight into her eyes
EXO
At a concert in China, some of anti-fans beamed lasers into EXO members' eyes, making EXO-Ls worry a lot about their idols.
Kai, Baekhyun…
and Chanyeol
IU
IU was once attacked from anti-fans with lasers when she came to a festival at an university. However despite all of it, she still completed her performance.
I.O.I
Fans are angry when they discovered that I.O.I and DIA's Jung Chaeyeon was attacked by a laser pointer.
Chaeyeon tried her best to complete the performance
Source:kpopline
New archery photos revealed from the 'Idol Star Athletics Championship' Lunar New Year special
With the Lunar New Year special of MBC's 'Idol Star Athletics Championship' scheduled to air on February 15-16, exclusive photos were revealed from the fierce archery competition.
With the Lunar New Year special of MBC's 'Idol Star Athletics Championship' scheduled to air on February 15-16, exclusive photos were revealed from the fierce archery competition.
On February 8, MBC shared still images of popular idol stars participating in the archery event, all dressed up in their fancy attire and gear.
Participants included NU'EST W, Red Velvet, The Boyz, VIXX, Cosmic Girls, TWICE, Oh My Girl, ASTRO, CLC, Seventeen, G-Friend, and more onsite at the Goyang Gymnasium.
Check out the photos below!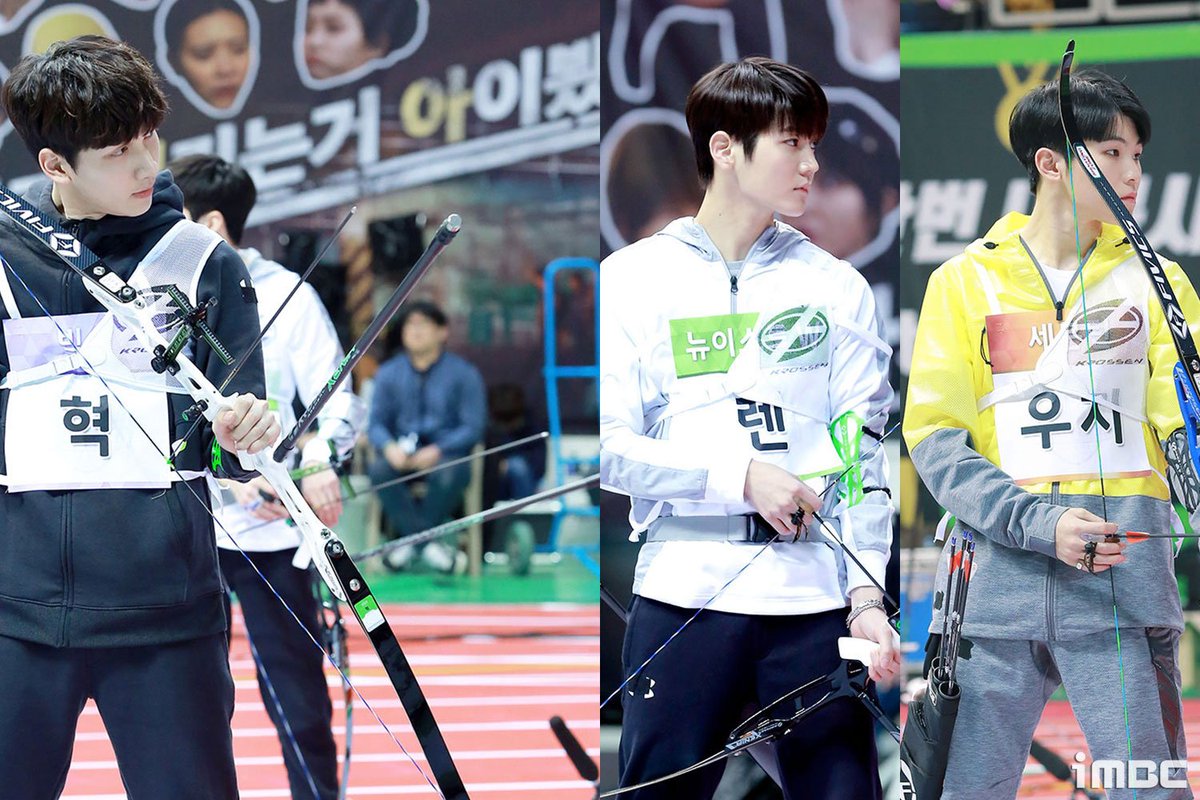 Source: All Kpop
9 Idols you never knew were backdancers before becoming celebrities
Bet you never noticed them in the back.
1. Rain
Rain was a back dancer for Park Ji Yoon for her 2000 track "Song of the Moonlight". Park Ji Yoon was signed under JYP Entertainment at the time, where Rain was still a trainee.
2. 9MUSES Kyungri
Kyungri joined 9muses in 2012, but before that, she was a back dancer for Chaeyeon's track "Look Look Look" in 2010.
3. PRISTIN Nayoung, Kyulkyung, Xiyeon
Before joining Produce 101 Season 1, Pledis Entertainment trainees Nayoung, Kyulkyung,and Xiyeon were back dancers for Orange Caramel and their song "My Copycat" at a festival in 2014.
4. HIGHLIGHT Yoseob, Doojoon
Before Kikwang debuted with BEAST in October 2009, he debuted as a soloist under the name AJ in March of the same year. His fellow BEAST members Yoseob and Doojoon acted as two of his backup dancers at the time.
5. Chungha
Prior to becoming the superstar rookie soloist, she is today, Chungha was a back dancer for Ulala Session during their performance on Immortal Songs 2 back in 2013.
6. WANNA ONE Kang Daniel
Kang Daniel is currently the top male idol in Korea but before he rose to that position, he was a back dancer for Fiestar Cao Lu on the show Her Secret Weapon in 2015.
7. VIXX Leo, N, Ravi
Signed to Jellyfish Entertainment at the time, Fly to the Sky member Brian Joo released a solo album in 2012 and then-trainees Leo, Ravi and N were back dancers for his title track "Let This Die"
8. EXO Lay
During SHINee's first-ever concert tour in 2011, Jonghyun hurt his ankle so Lay stepped in and performed the choreography in his place, and didn't miss a beat.
9. BTS J-Hope, Jungkook, V, Jin, Suga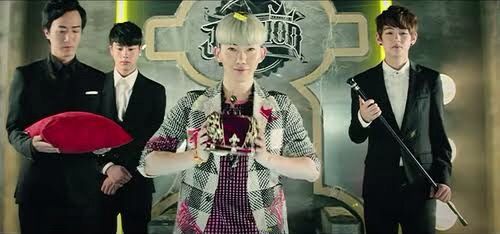 International sensations BTS also had members start out as back dancers. J-Hope, Jungkook, V, Jin, and Suga all were back dancers in Jo Kwon's solo track "I'm Da One" in 2012, a year before their debut.
Source: Koreaboo