(KPOPLINE) – Sometime, the gentle actions actually get fans very excited
This is the most natural action from our idols, It's not come from fanservice. Sometimes, they need to hide their own stories, so they whisper to each other's ears. But for fans, this stimulates their curiosity and causes the fans feel quite curious. If you don't believe, let's see your idol's extremely close actions, you will understand this strange feeling.
GOT7
Mark and Yuggeom are really having a litlle talk with each other. Look at Mark's hand gesture! 
Jackson is saying something to Mark while they are on TV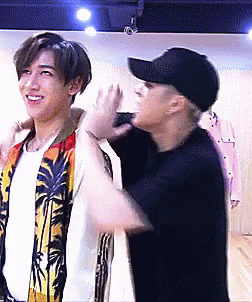 And he even clings onto Bambam to whisper in his ears. What did he say that made Bam's expression so funny?
Mark gently got close to Young Jae to say something secret
Seventeen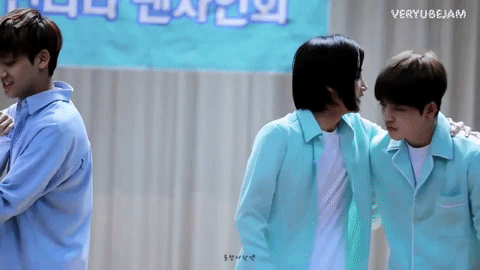 The stories between S.Coups and Jeonghan may never end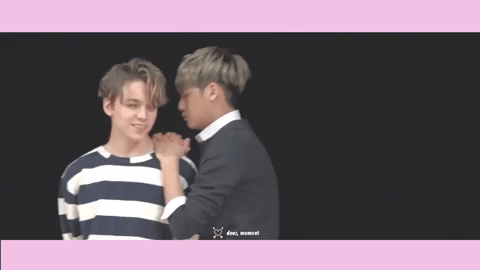 Vernon and  Mingyu are no exceptions!!
It might not look so attractive like this when you directly see them talking. But this is a photo…
EXO
D.O usually shared his story by whispering with the  other members.
Because they are surrounded by noises and fanchants, he need to talk close to other members, then his "sensitive" image will be taken by fans.
This is how we can't help but shipping D.O. and Baekhyun!
And even with Sehun…
BTS
Taekook can't hear each other if they are separated.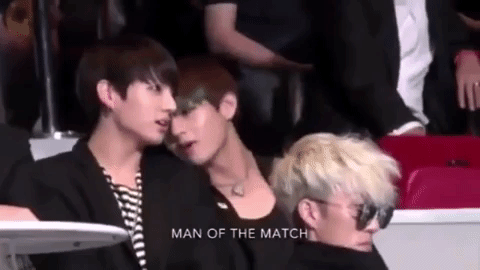 What's so funny? Fans also want to know.
Taehyung and Jimin also whispers a lot.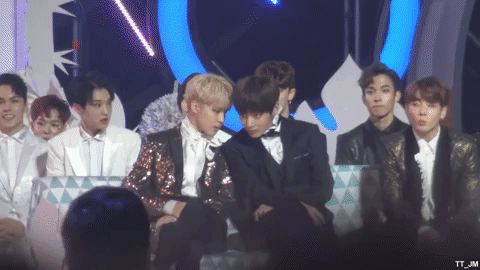 Jungkook looked so separated with their two hyungs happily chatting with each other
Do you wanna know Jimin (BTS)'s habit since he was young
(KPOPLINE) – A.R.M.Y must be familiar with Jimin's unique habit
"Asian Squat" is a squatting posture that only Asian people can do. Many people can do "Asian Squat", but only Jimin (BTS) is able to make it in a lovely way.
Let's take a look at Jimin's photos to show that he can do this posture everywhere:
Most successful fanboys/ fangirls among the K-pop industry
(KPOPLINE) – Look at how happy our biases are when they are around their favourite idols.
This is a list of the most successful fan boy and fangirl in Kpop fan history.
Nayeon (TWICE)
Nayeon is IU's fangirl, she can not hide her admiration when she meet IU at the Melon Music Awards 2017. She feels so happy, she even got to sit right next to her idol. However when IU turned around and say hi, she can't hide her shyness and slightly bow to greet IU in return.
When IU stand up to receive the award, Nayeon made a big heart to her idol as a true fan girl.  Nayeon loves IU's music and talent, IU is also Nayeon 's model.
The second time she met her idol was on SBS Gayo Daejeon 2017. Nayeon suddenly look smaller when standing next to IU on the stage. She gave IU such admiring look that no one can deny her huge love for the singer.
Nayeon , the next time let's be brave to express the "love" with idol !
Jungkook (BTS)
From the early days until now, Jungkook always mentioned IU as his only idol and also, his ideal type on television. During an interview at the USA, when BTS's members are asked : Who is your favourite singer?  Jungkook just shyly asked, "Do you know IU?" A fanboy who is loved by the whole world but still always stay loyal to his idol – IU.
Who can't see his happiness?
Jungkook bravely confesses to IU many times but when he met his idol, he did not dare to sit close to IU and pushed his brother up.
Jungkook is the most successful fans of IU but he can just look at her from far distance.
Iu: Am I saying too much? / Jungkook: Not at all ~~~
Jinwoo (WINNER)
Jiwoo is famous with the romance story when GD confessed with him. Jiwoo is GD's fanboy but that is also reason  why he feel much more embarrassed and doesn't dare to approach his idol. In a TV show, GD and Jinwoo have a special confession that everyone must recognize that this is definitely one of Jinwoo's  happiest moments
GD: "Do you want to date me?" 
Jinwoo: "I love you"/ GD: "Me too" – This is the most successful fanboy in Kpop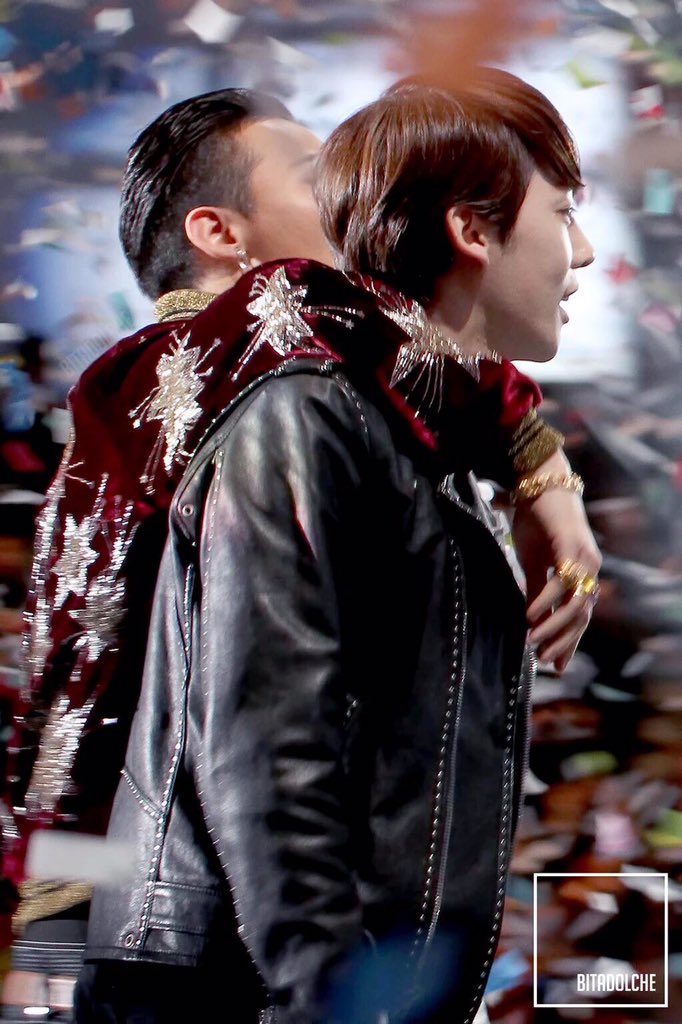 After many years , Jinwoo finally was singing idol's song in front of thousands of fans
Park Jihoon (Wanna One)
The winky boy – Park Jihoon is V (BTS)'s fan. In an interview, Jihoon declared that : V is his idol, he has fallen for V's charms on TV.
Although Jihoon and V are not usually having contact with each other, but Jihoon always pays his attention to V and cheers for his idol. In other words, this has been a great success to him. It is not wrong to say that the Melon Music Awards is a secret fan meeting.
Kang Daniel (Wanna One)
Kang Daniel loves EXO so much, his love is no less than any other EXO-Ls. As an idol, Kang Daniel learned to dance very fast, the guy remembered each choreography in EXO's songs
In the Master Key show, when everyone is trying to guess whether Chanyeol (EXO)'s key is devil or evil, Chanyeol said that if he holds the evil key, he will do anything for everybody.. And Kang Daniel immediately asked, "Can you invite me to your concert?" Chanyeol did not hesitate to reply, "If the key was the devil, I would invite you to the concert" . Kang Daniel can not to hide her happiness  because many times he intended to go to EXO concert which always ran out of tickets.
Source:kpopline