(KPOPLINE) – Contrasting to their beautiful image on stage, only on those programs which these female idol participate in, the audience is able to see their clumsiness.
Hani (EXID)
Hani (EXID)  possesses a beautiful face and sexy body, but she makes people laugh because of her clumsy action.
Hold mic in her hand but she doesn't know how to use it.
Hani's funny reaction when she had to cut the onion for the first time but nearly cut finger.
Even when she stays still, she was accidentally hit by the baby.
She doesn't hesitate to use her teeth to fix equipment while on TV
Taeyeon (SNSD)
Taeyeon was called by the members as " absolute clumsy" because even when she was standing still, Taeyeon could stagger.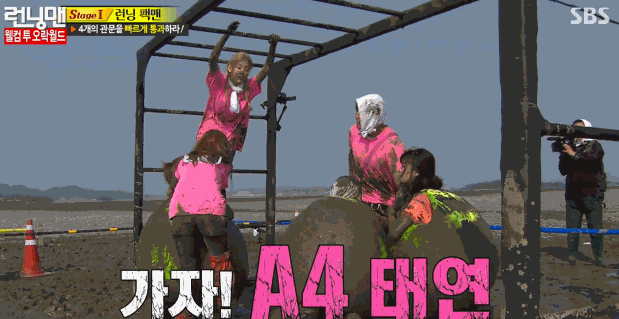 A light breeze or a flick of a hair would make Taeyeon tremble
She can lose her sandals even when she steps lightly
Due to causing accidents so many times, Taeyeon has created a sixth sense inside her mind which tells her when something is about to break.
Bomi (Apink)
Bomi is known for her unbelievable "destruction power". Remember when Bomi gave Sukjin a kick when she joined "Running Man" which also brought him some bruises more than a week.
Bomi's crackdown on "Weekly Idol"
She hurt her ear by herself
Bomi's teammates felt so "exhausted" when she couldn't finish a mission
She even broke the barrier between the dining rooms
Sana (Twice)
Noone doesn't know about Sana's clumsiness.
Noone seemed to move but suddenly Sana lost her balance and sank into the water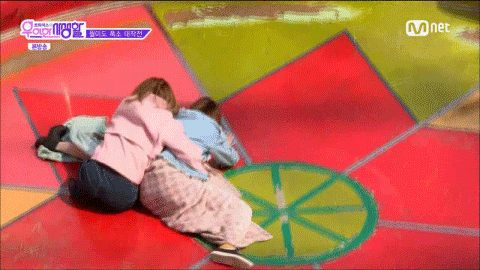 Because she is too excited on the swing, she dragged Chaeyeong to fall with her.
The other members also held popcorn but only Sana's was spilled on the floor
When Sana was studying "fly yoga" with her sister in the group
Irene (Red Velvet)
She has housewife skills and often responsible for caring for other members, but in fact, Irene is really clumsy.
She has a huge interest in everything, but when others put it closer to her, she startled easily.
Staggered after believing the MC in "Weekly Idol"
She has to learn a lot of dances but she keeps forgetting them.
These 9 names of Kpop idols are really good at acting
These 9 Korean idols will definitely change your prejudice for their image when they start acting.
Fans have long been familiar when knowing K-pop stars take part in acting. Some people are excited with their idol's appearing in movie or drama, some others will complain: "Well done, if an idol play the main actor, that movie is considered to be bad!" When the scriptwriter or director chooses a famous singer who has many fans rather than rookies, such controversy will be created.
But is it true that Korean idols are all not good at acting film? Idols with poor acting abilityoccupy a high proportion, but certainly not all of idols are bad. In contrast, there have been many artists from music bands to make professional actors. They have surprised fans by their ability to master the role. Let's find out these 9 talent idols who strongly impressed with everyone thanks to the excellent role on the screen.
Park Hyung Sik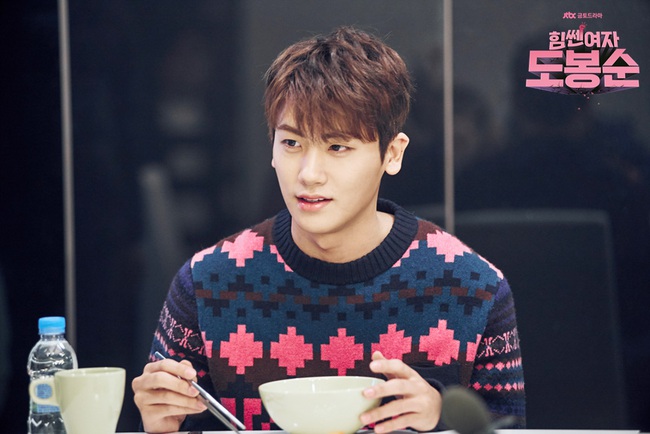 Park Hyung Sik in"Strong Woman Do Bong Soon"
Appearing in romatic – comedy jTBC 's "Strong Woman Do Bong Soon", Park Hyung Sik is undoubtedly the most desirable male actor at present with the charms emanating from his character. Park Hyung Sik is really good at acting, he is especially suitable with the image of a rich, warm and sweet guy. Ahn Min Hyuk with humorous character become more charming, more perfect in audience 's heart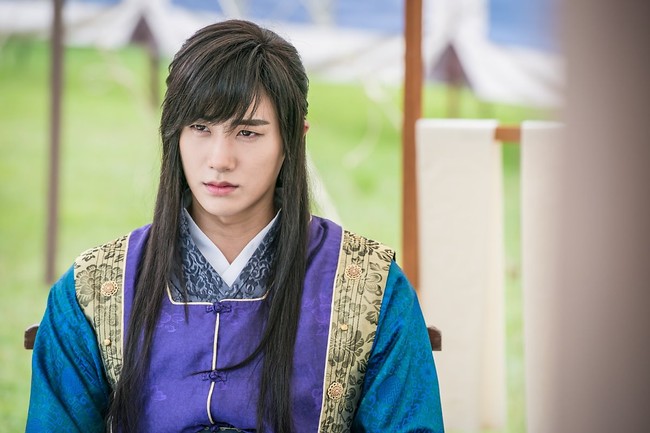 Park Hyung Sik in "Hwarang"
Park Hyung Sik started filming in 2010 when he was a ZE: A's member.Up to now, his acting career has been quite plentiful from cameo and secondary roles to main actor in Strong Woman Do Bong Soon. Now, ZE:A has disbanded, he also ended the contract with former management company, Star Empire, many people feel happy for Park Hyung Sik because he will be able to concentrate on developing  his professional acting in the future.
Park Hyung Sik is currently being sought by the United Artists Agency (UAA). It will be a good decision if he joins UAA, that company is also two famous stars' management company , Song Hye Kyo and Yoo Ah In.
2.Lee Jun Ho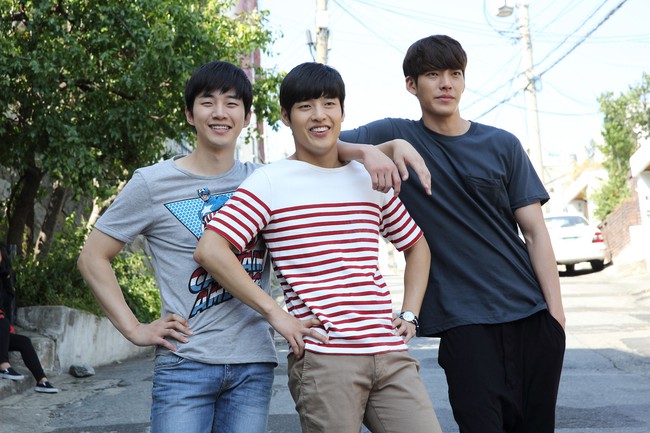 Lee Jun Ho (in the left) in "Twenty"
2PM 's member, Lee Jun Ho is definitely one of the most hardworking idols in Korea. Starting his acting career as a guest role in movie White: The Melody of the Curse in 2011, unexpectedly, Lee Jun Ho can go further after deciding to participate in acting. Two years after his first starring role, he returned to with movie "Cold Eyes" directed by Jo Eui Seok, before impressing again with "Twenty" in 2015.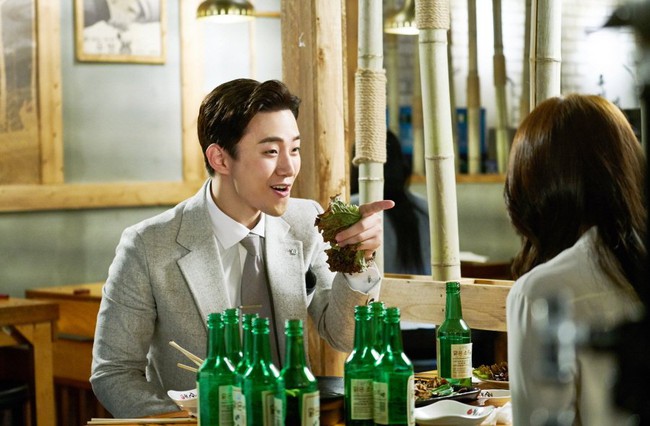 Lee Jun Ho in Korean famous drama "Chief Kim"
With drama, this handsome singer has two important roles in tvN's Memory and Chief Kim is currently on KBS, in these two drama, he role the office workers. In pursuit of natural acting, Lee Jun Ho impressed by his flexible acting ability, feel pleasant and enjoyment for viewer. Although he has not try to role a "prince charming" male actor, but he is still charming as amischievous young guy , a good lawyer or an arrogant and funny director.
3. Yook Sung Jae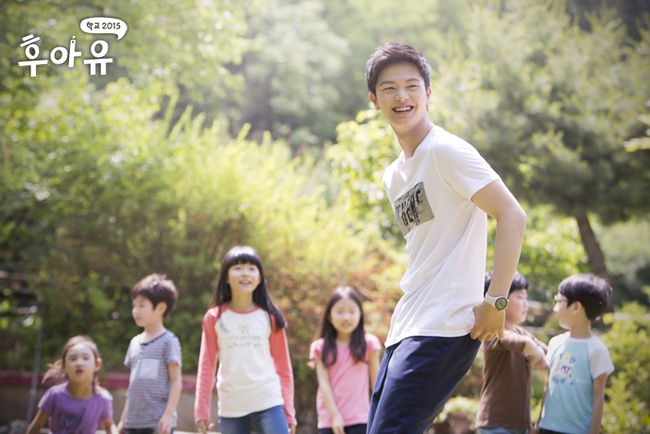 Yook Sung Jae in "School 2015"
After the small roles in the Monster, Reply 1994 and Plus Nine Boys, it's the first time Yook Sung Jae make strongly impressed with role in KBS 's School 2015 . Transforming into a mischievous high school  student, BTOB's member stole the hearts of audiences with  poor guy 's image, Gong Tae Kwang. At the end of 2015, Yook Sung Jae participated in another project, SBS's The Village: Achiara's Secret. That year, fans had the opportunity to witness the humorous scene when this male singer become busy between two Drama Awards ceremony of SBS and KBS taking place on the same day.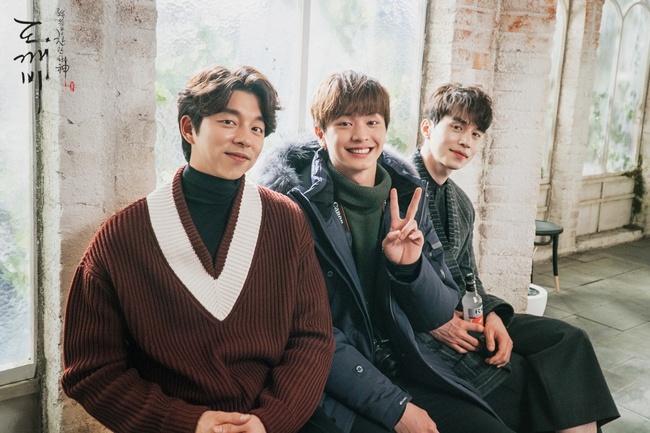 Yook Sung Jae with two seniors Gong Yoo and Lee Dong Wook in "Goblin"
School 2015 and The Village helped Yook Sung Jae have the chance to be given the good roles from famous script, including Kim Eun Sook. Then, the role Yoo Deok Hwa in Goblin is Kim Shin (Gong Yoo)'s nephew, is also his most famous role. In particular, male actor Gong Yoo did not hide his interest because he was so impressed with this junior's improvisation
4. Do Kyung Soo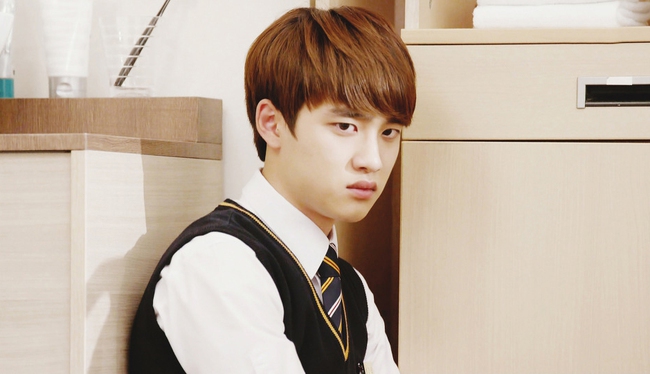 Do Kyung Soo in "It's Okay, That's Love"
The most hard-working actor in EXO 's members is also one of Korean idols who are good at acting. Taking over 5 roles in movie and 5  roles in drama from 2012 to now, Do Kyung Soo (D.O.) has proven his excellent capacity inside a small figure of a young boy when he can develope his career for singing and acting  at the same time.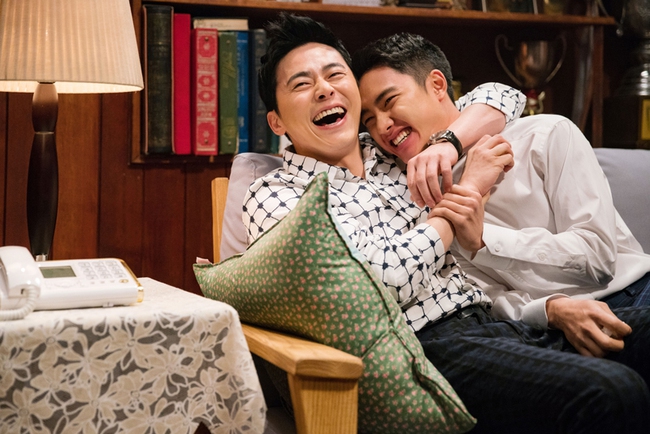 Jo Jung Suk's brother – Do Kyung Soo in "Hyung"
Up to now, Do Kyung Soo is most impressive for his portrayal of Han Kang Woo in It's Okay, That's Love, and Doo Young in Hyung, both of this 2 roles touched to viewer 's heart. In 2017, Jo Jung Suk's brother also had three films to release, including With God, Room 7 and cartoon The Underdog as voice actors.
5. Jung Jin Young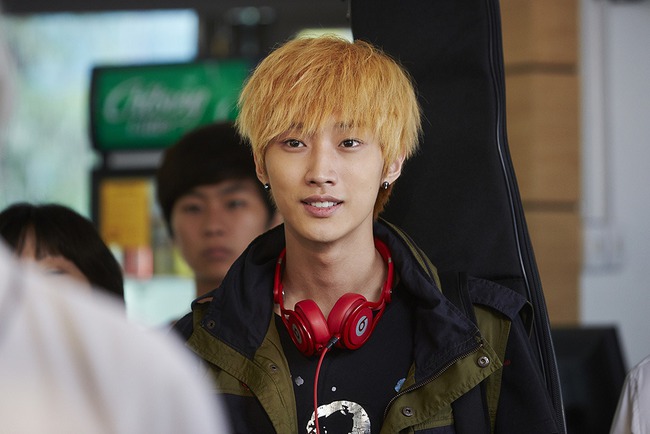 Rocker Jung Jin Young in "Miss Granny"
Not only a singer, musician, film producer,but also talent guy born in 1991 Jung Jin Young is an actor who is sought by many scripts and directors. On the big screen, B1A4 leader 's appearance in "Miss Granny" has garnered much attention, and on the small screen, he steals the hearts of million teenage girls by the supporting role Kim Yoon Sung in "Moonlight Drawn by Clouds".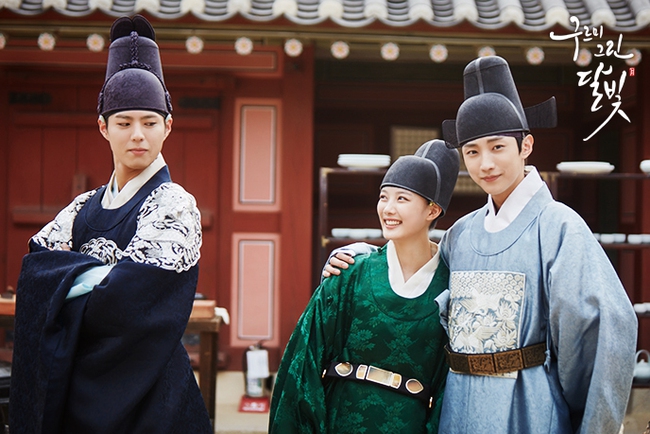 Jung Jin Young in "Moonlight Drawn by Clouds"
When Moonlight Cloud is broadcasting, Kim Yoon Sung character is probably as popular as Lee Yong (Park Bo Gum). Kim Yoon Sung's eyes, smile or spirit can be a weapon to attract girls , make many fangirl feel dilemma when they don't know whether to choose prince Lee Yeong or handsome supporting actor Kim Yoon Song.
6. Im Si Wan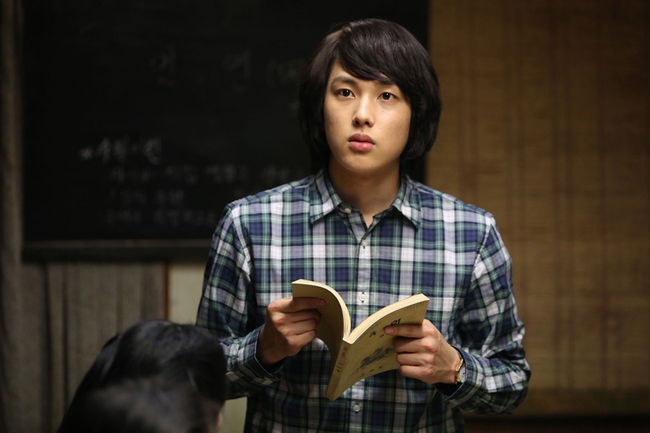 Im Si Wan 's excellent roling  in "The Attorney"
It is no exaggeration to say that Im Si Wan's popularity has been famous. While ZE: A's music career did not have much breakthrough, Im Si Wan became more known as an actor instead of a singer. After two successful projects, drama "The Moon Embracing the Sun" and "The Attorney," this male actor officially became a "national office worker" with super hit drama Misaeng. Im Si Wan received award Best New Actor  at  Baeksang Arts Awards in 2015 thanks to his role as Jang Geu Rae.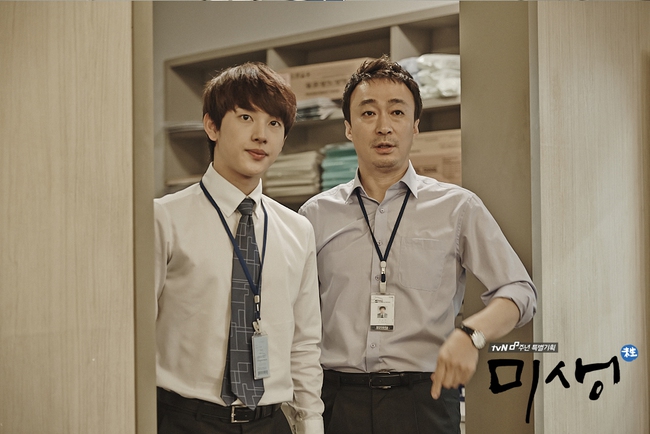 "National office worker" Im Si Wan in "Misaeng"
After "Misaeng", Im Si Wan quickly joined "Melody to Remember". By the end of March, his action movie, "One Line,"  released. In 2017, we've met Im Si Wan in MBC drama "Hooligan" and "The King Loves" with Yoona (SNSD). He also had a successful year in movie category with blockbuster 'Merciless' starring Sol Kyung Kyu.
7. Lee Joon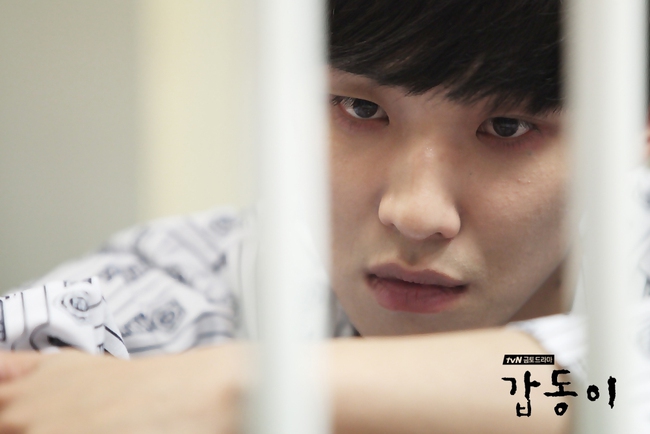 Lee Joon 's impressive roling in "Gapdong"
Along with Do Kyung Soo and Im Si Wan, Lee Joon is also a hard-working idol appearing regularly in movies. His first obsessive role was the criminal psychiatrist Ryu Tae Oh in  tvN 's crime drama Gapdong in 2014. In same year, Lee Joon continued to make the surprising with his acting ability next to two stars Shin Ha Kyun and Jang Na Ra in Mr. Baek.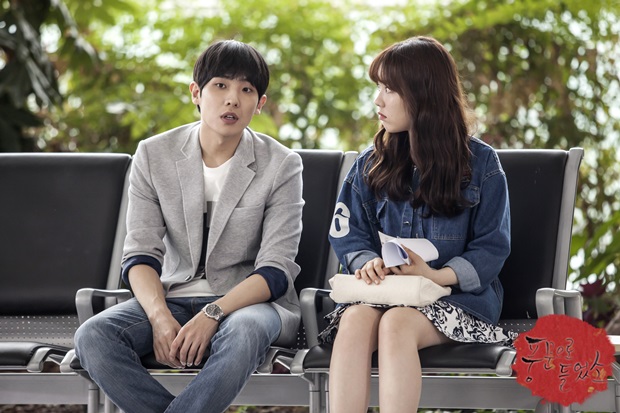 Lee Joon in "Heard It Through the Grapevine"
In 2014, Lee Joon left MBLAQ to concentrate on developing his acting career. This decision is perfectly clear as his name is getting higher with Lee Joon 's films. The diversity in acting, the boldness in choosing the role are this guy's commendable point . Currently, Lee Joon has gained much attention after he joined KBS family movie "Father is Weird".
8. Yoon Do Joon
As a talented singer and writer,  BEAST's Yoon Do Joon in the past is also a beloved actor by natural acting ability. From 2010 to now, he has taken on a total of 7 roles in drama and a role in movie. Yoon Do Joon's most memorable film is probably two parts of series tvN's popular Let's Eat . After two projects 'success , Do Joon is expected to continue to participate in the next part of the series.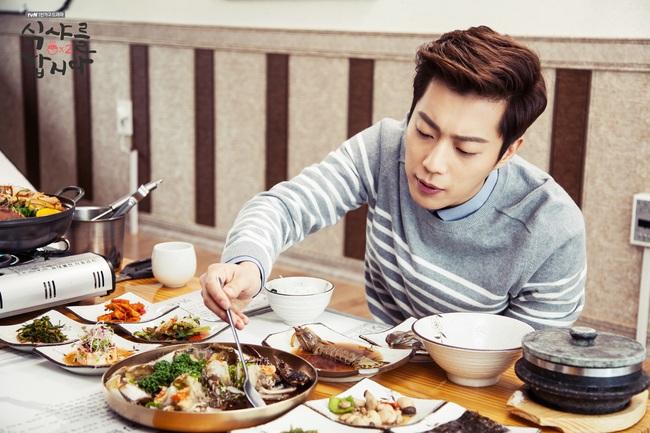 Yoon Do Joon in "Let's Eat"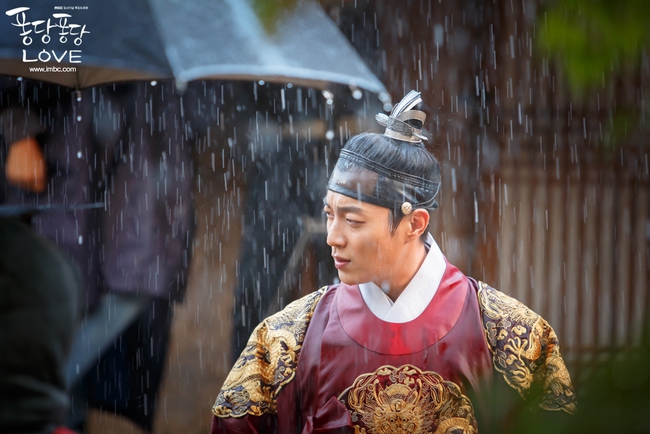 Yoon Do Joon in "Splash Splash Love"
9. Nana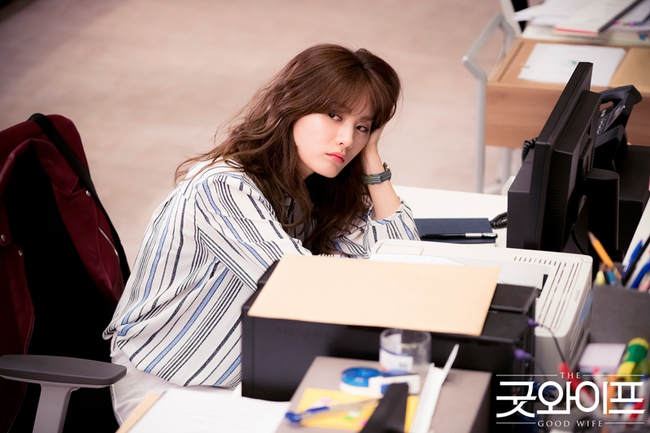 The beauty in"The Good Wife" Nana
As the only female face is mentioned in this list, Nana (After School) really deserves the praise that the audience gave her after her role Kim Dan in the drama The Good Wife. Not an idol with a large number of fans, there are not many opportunities to try acting, it is not difficult to understand when Nana was questioned by the audience for being cast in tvN's remake project. However, she make the audience surprised with her astonishing acting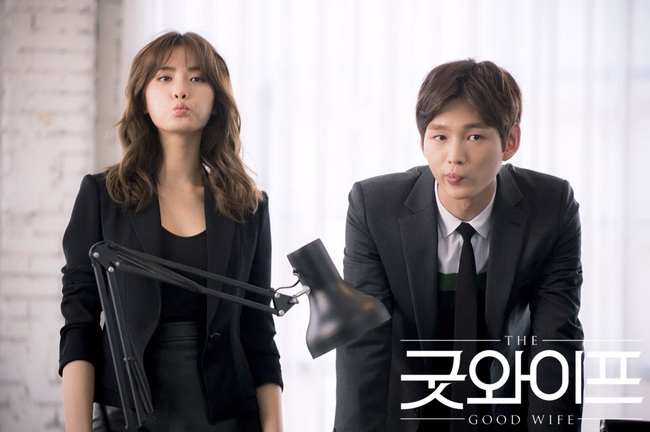 Not only possessing a beautiful appearance, Kim Dan also impressed by the talent, the sharpness and the charismatic nature when she appears. This is one of the most interesting supporting character in The Good Wife starring three hit actors Jeon Do Yeon, Yoo Ji Tae and Yoon Kye Sang. With great investment, the producers will not choose Nana just because they favor this idol. And Nana also proved their decision is absolutely right.
Nana impressed with natural acting and progressively improved after each episode
After The Good Wife 's success in 2017, Nana will be featured in Ggoon, reuniting with The Good Wife co-star Yoo Ji Tae.
Before Kim Jong Kook, who has been paired with Song Ji Hyo in Running Man?
Seems like Song Ji Hyo were paired with many hot male celebrities in Running man.
Recently, there are many evidences about dating rumors between couple SpartAce Kim Jong Kook and Song Ji Hyo.
However, before Running Man's "most powerful man, Mong Ji was paired with many famous male stars. Let's take a look at the list of Ji Hyo's "men" in Running Man.
Kang Gary
At the moment, Gary got married while Song Ji Hyo is still single. However, the heat of the "Monday Couple" has never run out and on the other hand, Gary has been summoned by netizens whenever Song Ji Hyo has dating rumors with male colleagues.
With their sweet moments in Running man, sincere saying, many fans hoped for a happy wedding between the two stars.
Running Man's Monday couple
For Gary, Ji Hyo is like a princess
Song Joong Ki
If Song-Song couple of "Descendent of the Sun" make fans admire about their love, in Song-Song couple in Running man made fans happy about their sweetness and cute".
Song-song couple of Running man
Running man version for "Titanic"
Park Seo Joon
Park Seo Joon and Song Ji Hyo had impressive moments with Pepero game. Thanks to their acting skills, many audiences thought that they already had a sweet pepero kiss.
Pepero kiss shocked fans
"It should be me"
They had a wonderful date
Lee Dong Wook
Though Song Ji Hyo and Lee Dong Wook are only close friends, but their simple interaction like holding hands, hugging or piggybacking made the audiences jealous. In addition, they are actors, so the emotional moments of both in Running man are like shooting a romantic film.
They look good together
Lee Jong Suk
For the first time joining "Running Man", Lee Jong Suk has a challenge with Song Ji Hyo which was dating in secret. Although they were exposed at the end of the episode but these anonymous lovers left impression in viewers' hearts with their sweet moments.
"Romeo and Juliet" for Running man version
Nothing can seperate us
Source:kpopline