(KPOPLINE) – This is where idols should get away immediately because of its daily stories.
Like fans from all over the world, Korean fans also own the most popular sites in Korea. These are places where Kpop fans can quickly catch up with idols' news if they know Korean.
The most popular sites are Naver, Pann and Instiz. However, in these three sites, Pann is the most controversial place among Kpop fan groups.
Pann is managed by Nate. This site is designed as a forum that people can freely discuss any topic, especially criticizing topic will certainly gain a lot of attention of Kpop fans. That is also why contradictions among fan community are derived from Pann. In particular, for the convenience of users, they don't need to use real names to register, so good or bad comments are widely posted.
Recently, BTS have gained more positive posts on Pann. However since their debut and especially in the mid 2016, it is clear that neither BTS nor A.R.M.Y can forget how bad people talked about them on Pann. There are words that become sensitive for both BTS and A.R.M.Y
No matter who the idols are, they will become center of attention. From scandal to small stories can also come out from Pann because Pann attracts a large community, so naturally these stories here are spread and become "important" stories in Kpop. But specifically, it's hard to understand why these idols are always discussed on Pann, no matter how famous they are, how they work.
Just walk through Pann for a while, you will see many famous names repeatedly appear such as BTS, Wanna One, EXO, Nayeon, Taeyeon, Yeri, G-Friend. We shouldn't let them find their name on Pann. This is why company often don't let idols use social network and cell phones to avoid curiosity and mental shocks for new idols. Also from here, fans always see their idols are doing very well but idols always think that they are bad because of the bad comments on Pann always make people pay more attention.
G-Friend has been bashed a lot on Pann because only Yerin was crying when group gained No.1 for the first time. Umji's photo from which she is named the worst female idol in Kpop also came from here.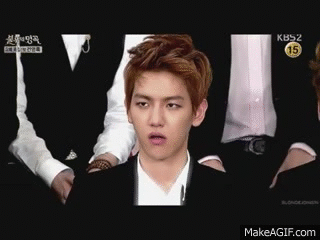 EXO also became a frequent victim on Pann.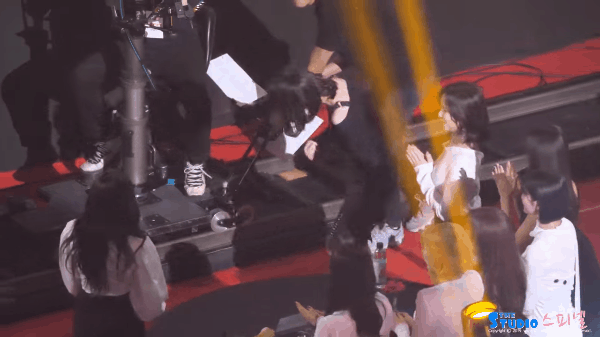 Needless to say, when Nayeon gives IU a flower at Gaon Music Awards 2017, Pann users even say that Nayeon just wants to gain fame. Therefore, many idols don't dare to express themselves because just breathing is a subject to discuss.
Taeyeon just sits at home and plays with dog is also rumored on Pann. Good singing and talent are sometimes underrated so much.
Therefore, for Kpop fan community, they just want to ignore those topics on Pann, so they don't have to deal with negative information. Many fans also acknowledge that even though idols receive a compliment on Pann, they will also automatically receive many more dispraises.
Therefore, fans just want idols to never enter Pann because they don't want their idols to get hurt by the false information people say about them.
(Source: Netizenbuzz)
"Cheese In The Trap" film shares fun posters of main characters
The film adaptation of "Cheese in the Trap" has released posters of its main characters!
"Cheese in the Trap" is the film adaptation of a webtoon of the same name. The romance film will tell the story of an ordinary but charming university student named Hong Seol (played by Oh Yeon Seo), a seemingly perfect guy with a hidden side to him named Yoo Jung (played by Park Hae Jin), his childhood friend with a rebellious streak named Baek In Ho (played by Park Ki Woong), and his high-maintenance sister Baek In Ha (played by Yoo In Young).
The four individual posters give viewers a look at the new cast of "Cheese in the Trap" as well as the cartoon versions of the characters. The cartoon sketches were drawn by Soon Ggi, the original creator of the "Cheese in the Trap" webtoon.
In his poster, Yoo Jung's face does not give away any of his thoughts or feelings. Dressed impeccably to match his personality, he confidently looks forward. The words next to him describe him as "sweet, suspicious Yoo Jung" and includes the line, "Hong Seol, do you want to go out with me?"
"I'm confused but happy," says Hong Seol in her poster as she clutches her books as if to hide behind them. Hong Seol looks perplexed and unprepared for the things that are about to happen around her. The poster describes her as "lovely, dog fur Hong Seol," referring to a nickname she has due to her signature curly hair.
Baek In Ho's rebellious spirit can be felt in every bit of his poster. Wearing a playful smirk, he confidently poses next to the words, "You don't know Yoo Jung very well" signaling that he has intel on his best friend. The poster describes him as "tough, cold exterior and warm interior Baek In Ho," which shows he may also be capable of a lot more than he leads on.
The beautiful Baek In Ha is every bit the cool princess in her poster. "You should know from experience that it's only your loss if you mess with me," she says. What sorts of trouble will "girl crush Baek In Ha" stir up in the film?
"Cheese in the Trap" will premiere in theaters in Korea on March 14.
Source: Soompi
Did you remember times BTS, EXO, Big Bang, 2NE1, … appeared in public with such… "weird" outfits like this?
Linh Lương, 01-03-2018
(KPOPLINE) – We bet they will never want to look back on those days.
Always being the leaders of fashion trends, idols are among the most influential people in fashion and style. Every season, fans will admire the most gorgeous and luxurious costumes of idols. But sometimes their styles become so hard to understand which makes fan laugh really hard.
2NE1
2NE1 is a girl group that is known for their super unique style. From debut songs to fashion styles, 2NE1 has created a new breath for Kpop. However one time, at the MCM event, the girls decked out in weird clothes
They looked really colourful and lively, but totally the outfts didn't seem to fit each other.
SNSD
The shape of the dresses is a big minus to the girls' great figure, not to mention the uneven colour.
No one could imagine there was a time SNSD wore such differently like this on the stage
The combination of pink and glossy fabric didn't give such luxurious look.
Looking at the TTS's styles also make fans dizzy.
NCT 127
NCT's hard-to-understand outfits lose points in the audience's view.
SM stylists seem to really love color block outfits, which has been on trend since H.O.T era.
Even when they joined events, the outfits still don't match with each other
SHINee
SHINee was intricately tangled with the stripe along the rainbow colors
Red Velvet
No one dares to try this type of pants combined with colourful stockings in only one leg.
EXO
D.O. looked like an ostrich..
B1A4
B1A4's worst fashion made anyone pay attention
They looked really unique on the red carpet with 5 different colors. B1A4 is like coming out from comics
Black Pink
Jennie was also taken into this list. Let's find out what the difference is….
Infinite
Although it has been a long time ago, Infinite certainly can not forget the strange concept photography with all kinds of accessories on their head.
BTS
1 year after debuting and BTS didn't seem to find their true fashion sense like nowadays. I bet Suga would regret about his hair the most.
G-Friend
G-Friend looks cute with these pastel outfits, but the style isn't that much impressive.
T-ARA
Certainly, T-ARA's QRi and Jiyeon looked total oposite to each other.
Big Bang
Big Bang's press conference style made fans want to "faint"
Each of them shows off their own style
Is "innocent concept" suitable for these girlgroups?
Mai Nhung, 01-03-2018
(KPOPLINE) – Is this the right step for next generation girl groups?
Mostly, all the of the second and third generation groups are starting from the innocent and pure concept first and then stepping into the maturity of style and music. In order to attract the attention of most fans, girl groups have to choose the concept according to tastes of fans. Not only have to invest in music, dance, but also girlgroups need to pay attention to eye-catching appearance with the appropriate outfit. It's not an easy thing, if they choose the wrong concept, that outfit immediately become the weakness which can cause bad results. Obviously there are many girlgroups who totally fit with this concept, but some others don't.
Apink
Apink debuted in 2011, under the management of Plan A Entertainment. Along with the 6 members, Apink girls chose to follow the feminine concept and were supported enthusiastically by fans with their first song, "I Don't Know". Even though they only follow a certain style, the songs of group have made successes such as: "My My", "No no no", "Mr Chu", etc.  Despite having appeared with more matured image in "Luv", Apink really fits to the concept of innocence and purity.
Apink's costume are always carefully invested to refresh the image.
Using the short skirt and bundle croptop of red and pink color became hot trend for the previous year
They often used light color outfit combining with short striped skirt
The lovely dress as famous princesses
School style with familiar fashion of red plaid schoolgirl skirt and white shirt with prominent red bowtie. In spite of the simple outfits, people still have to pay attention to the girls.
Oh! My Girl
The girl group debuted with WM Entertaiment, which was founded in 2015. Oh! My Girl is still in their own style since debut until now and has never changed to a new style. However, the audience is more interested in this style and give 9/10 points for their fashion items. Oh! My Girl with soft lyrics, but coherent strong choreography, the costume brings viewers falling into a Japanese anime world!
Oh! My Girl members look harmonious in the baby pink velvet dress.
Although these are just normal white dresses, but still brighten the visuals of 7 girls.
Using the perfect color mixing, Oh! My Girl gain absolute points!
Simple flower pattern dresses show off the girls' charms
TWICE
The fashion styles of TWICE – the 9 member girl group of JYP Entertainment have never been undervalued. TWICE always take a lot of care for their looks, especially their outfits. Almost every stage, this girlgroup is dressed in new clothes. Many female groups also need to learn a lot about TWICE's coordination. Surprisingly, each member carries a distinct style but still harmonious in a strange way.
TWICE is highly regarded for both looks and costumes
You can learn about TWICE's outfit coordination to hang out with your best friends
The costumes in "Signal" performance, each one a style but still beautiful as usual
However, not all groups in the concept of innocence and purity can rock this style. Despite the talent and beauty , they are defamed by their outfits.
G-Friend
We certainly can't miss out on G-Friend – the girl group also comes from a small company. Since debut, G-Friend has often been compared because of bringing the familiar style of many other girlgroups. Especially the costumes of the group when performing the songs are still very sketchy and normal that can't create the highlight for idol group's spirit.
Costumes look like ordinary uniforms that anyone can earn
Simple outfit with only white
Navillera with Retro style but still couldn't bring much impression.
Until Love Whisper or Summer Rain, G-Friend's outfits are still very simple
The same color, perhaps different size of clothes
Their outfits for big events seems to be too simple!
SNSD
Coming from one of Korea's top 3 entertainment companies, SNSD is always leading the fashion trend, especially in the mature style. Starting for the innocent, pure concept, Girl Generation became the model for junior girlgroups. However, sometimes SNSD also make mistakes in costumes.
SNSD's unstable fashion, each one of a different style
Pure white is the ideal choice but is defamed by the cumbersome style of dress
After finding the right direction, SNSD's outfit has become more stylish and better than before
But their colourful outfits in Holiday make fans also confused.
Lovelyz
Used to be highly appreciated for the talent and music, Lovelyz hasn't gained much attention with their hits yet. Does Lovelyz need to change their direction and especially fashion style?
The costumes are't eye-catching and seems to be too simple
Sometimes, their outfit was as simple as school uniform
Perhaps this is Lovelyz's most beloved costume in this comeback
Source:kpopline